So, we are now headed into the last month of 2019. 
Yep. That's a thing. 
Still trying to process it myself, but here we go. What have I done with myself this November?
[the writings]
I finally made some progress on my Long Lost rewrite!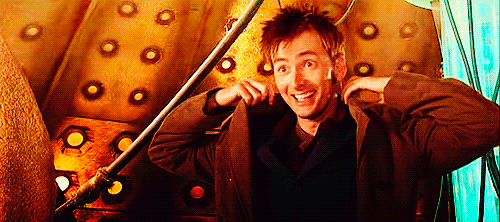 I've got two chapters rewritten, and the size has expanded so that's about 16 pages. I'm really happy with how it's going so far so I'm a happy camper. (Also my computer continues to behave so -jazzhands-)
Also a lot of friends have been doing NaNoWriMo and continuing to work on their own other projects and I've gotten to help with that, so that's fun too. ❤
[the musics]
Honestly this month has mainly just been the resurgence and rediscovery of some artists I was already a fan of. But still some quality music. A few more Proclaimers songs resurfacing, listening to a bit more of Andrew Peterson, and Lord Huron and Hozier have been lending a lot to the wonderful fall mood.
[the stories]
books: I actually didn't do a ton by way of books this month. I read Adorning The Dark, by Andrew Peterson, and that was absolutely amazing, 100% recommend. Really great insights into the creative process from a christian point of view.
I reread at least some of The Daughter of Time by Josephine Tey. Always a great one. 
And I read the "You Suck at Cooking" cookbook and cried laughing multiple times. 
movies: My family watched Heaven Bound again with my grandparents. Still one of the best christian movies out there. xD
Ford v Ferrari with my dad and brother. Full review on that HERE but I really really loved it.
Outlaw King, again with my dad and brother. Didn't love the R-rated stuff and skipped out for a few parts… plus the dialogue writing wasn't very impressive. But the Scotland scenery was amazing and it was cool getting the historical accuracy after just reading about this in history. 
Storks was our Thanksgiving feature film, and man, I was surprised by how much I liked this thing rewatching it. Still really hilarious and pure and sweet.
shows: Great British Baking Show is becoming a winter tradition apparently. But yeah we finished the most recent season and it was great. ❤
The Lost saga continues and we are on to season 6 now. I still shockingly really like it. I was about to give my uninhibited recommendation of it so far, but we just watched the third to last episode and…. mm. Didn't like that one. My recommendation excludes that episode. xD
And I finally got one of my friends into watching Leverage, so I've rewatched a couple random episodes of that to appreciate along with her and that's been fun. 
[the cookings]
Thanksgiving happened, so obviously we made pie. I made like 5 different kinds in total, I think. (Apple, pumpkin, pecan, chocolate cream, and coconut cream.)
I also made some gingerbread. 
Observe my children.
[the funnies]
(honestly just go find some of danny bhoy's acts, he's my new favorite)
[the life things]
More dogsitting happened, and I'm getting into the swing of things in my job at the bakery now, so that's pretty fun. I'm actually getting money and really enjoying myself while doing it! So that's always a big win. 
The weather this month has been absolutely awesome. We've gotten everything from snow to fog to wind to 60 degree days, and all while enjoying a lot of awesome and gorgeous fall leaves. I'm really enjoying myself at the moment. xD
My grandparents visited! We had a bit of an early Thanksgiving and it was really great to get to hang out with them and catch up and play games and stuff. It was a good time. ❤ 
[up next]
Well, hanukkah and the holidays are almost here, as well as a ton of family birthdays. So I have some present shopping to do and I actually have a budget to work with now. -cackling- So that should be cool.
Probably snow. Yes I'm excited for that.
We're most likely moving again in the near future to some other house in the area yet to be decided. Not exactly looking forward to that, but…. gotta happen some time or another and it's probably going to be within the next couple months so wheeeee xD
And that's my month! How was your guys' November? Any of you do NaNoWriMo? 
See you all later, and have a great December! ❤
~writefury